Secret to wide, large, sensual eyes,
magical change that one little difference makes!
Canthoplasty
Naturally realigning front eyes!Naturally realigning front eyes!
TS Upper Canthoplasty
Upper Canthoplasty is a surgery to expose front eye area.
TS upper canthoplasty does not just focuses on exposing the front eye area,
it restores the structure of the front eye area suitable for double eyelid and also
fundamentally solves the anatomical and aesthetic aspects of narrow shaped eyes.
Surgery Time

15 Mins.

Anesthesia

Local & Sedation

Hospitalization

Not Required

Stitch Removal

After 5 Days

Daily Activity

On The Day
TS PLASTIC SURGERY
Both improves the shape but?!

What is the difference?
Medial Epicanthoplasty
Upper Canthoplasty
Area
Improves Mongolian fold
Similarity
Improves Mongolian fold
Method to open front corners
Difference
Method to open front corners at
45 degrees, defined medial canthus
although nasion is narrow
Invisible scar with incision
made inside the eye
Scar
Low possibility of scarring
with short incision near the eyeline
TS PLASTIC SURGERY
Epicanthoplasty isn't possible but Upper Canthoplasty is?!
Effective Upper Canthoplasty Case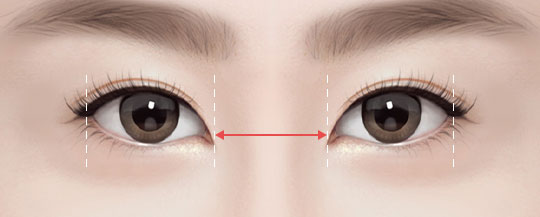 CASE. 01
Eyes and nasion both narrow
If epicanthoplasty is performed to narrow nasion,
eyes can look close-set eyes can be improved to look defined
through upper canthoplasty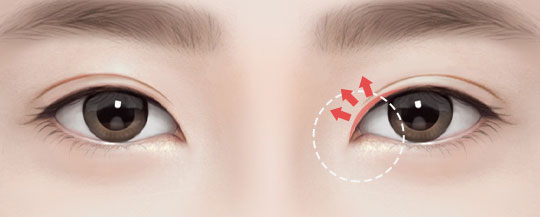 CASE. 02
Readjusting starting point
When there's a double eyelid already, upper canthoplasty can
readjust the starting point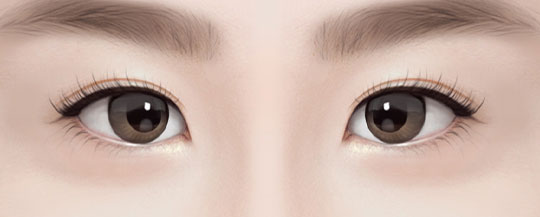 CASE. 03
Cross-eyed look with
no extra space
Less visible front sclera can make eyes look cross-eyed,
upper canthoplasty can improve when epicanthoplasty is
not possible
TS PLASTIC SURGERY
Upper Canthoplasty Surgery Method
[

Upper Canthoplasty Method

]
step 01

Design the area where opening desired.

step 02

Lift in 45 degrees following the conjunctiva line.

step 03

Excess skin removed with minimal incision and suture hidden within the eye.

step 04

Largened and rounder eyes achieved.
TS PLASTIC SURGERY
Effective Surgery When Done Together
Medial Epicanthoplasty

Removes closed Mongolian fold
Possible to improve eye shape by
adjusting inclination of the eyes
Prevention of scarring with
transconjunctival incision

Double Eyelid Surgery

Method that makes double eyelid crease
on the eyelid
Desired line with various designs
are possible
Eyes looks larger and defined
TS PLASTIC SURGERY
Analytical skill, Planning skill, Implementing skill all cannot follow TS.
TS Different from Consultation
TS PLASTIC SURGERY
Upper Canthoplasty is
effective in:
Severe front skin coverage
Concerns that nasion may look narrow
Short and narrow looking eyes
Sharp looking eyes
More effective when done together
TS Solution to more Beautiful Eyes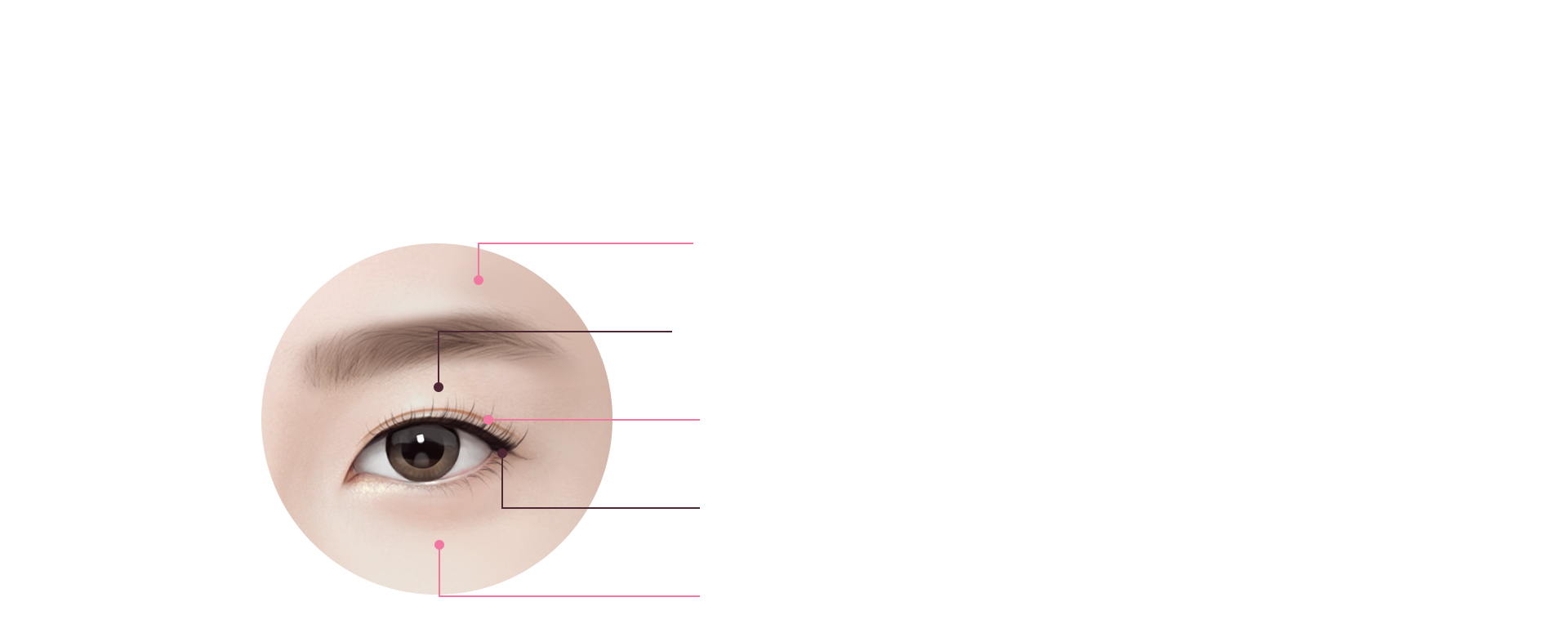 After Care only available at TS, Aftetic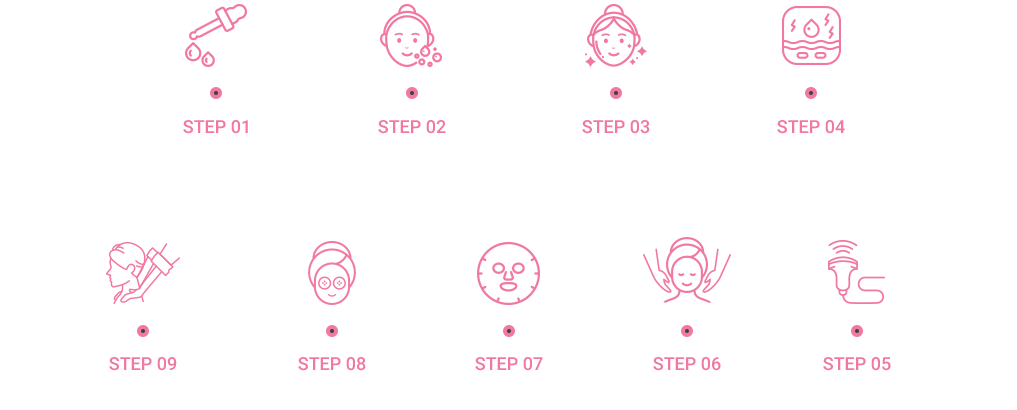 Point Therapy
Program
Program to make overall skin complexion brighter through point massage by hand and equipment therapy for rapid recovery and reduce swelling after eyes, nose surgery. Therapy is carefully carried out from exfoliation to moisturizing step and point massage effective in minimizing swelling.
Right! TS
Honest Facial Contour,
TS Plastic Surgery
Honesty is the most
beautiful thing
TS follows the principles of facial contouring surgery.
Honest surgery prioritizing safety first, it starts at TS.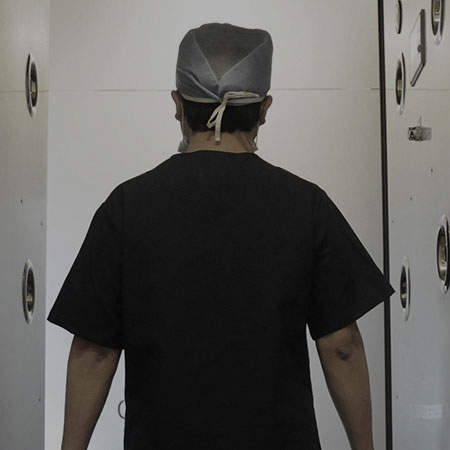 Air Shower System
Air Shower System
Air shower is installed to block any fine-dust,
etc. to maintain sterilized condition within
the surgery room and surgical equipment and
instruments are thoroughly managed
with disinfection manual.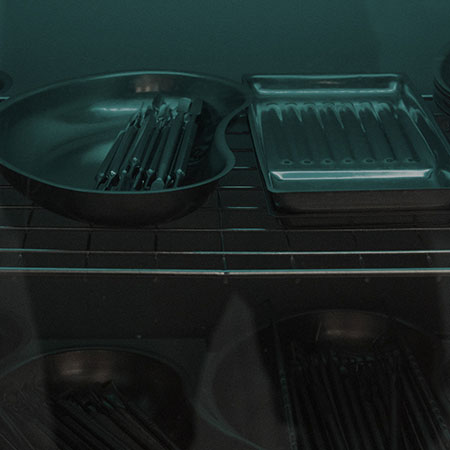 Sterilized Disinfection System
Sterilized Disinfection System
To prevent possibility of secondary infection,
all medical and diagnosing equipment are
sterilized and disinfected for both patients
and staffs safety.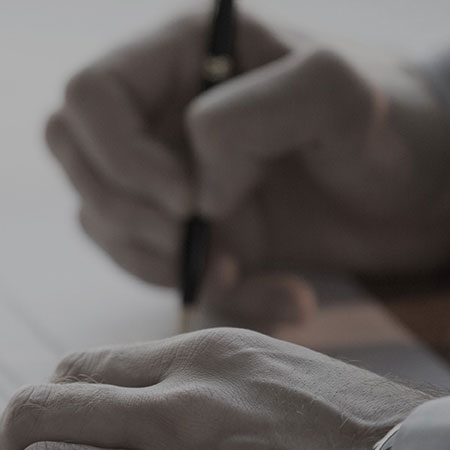 Surgery Guarantee
Surgery Guarantee
Surgery guarantee is issued to constructively
solve any problems that may occur within
a year after surgery.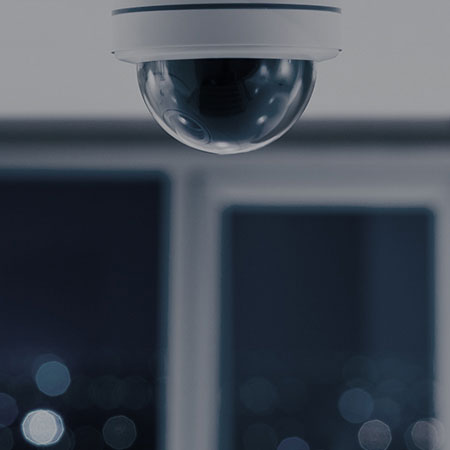 CCTV Observation
CCTV Observation
Established a system where guardian
can monitor the situation in the surgery
room real-time to be reassured.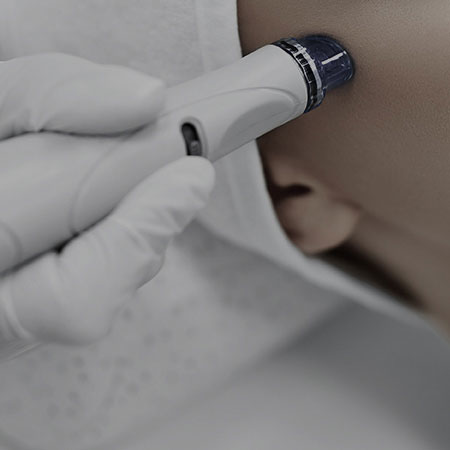 Aftetic Service
Aftetic Service
Aftetic program personally designed by
rehabilitation physiatrist that focuses on
recovery, program only available at TS.
It's not just a massage, helps to reduce bruises
and swelling after surgery for a rapid
return to daily routine